WALDEFFEKT
26 – 28 June 2020 | 20:00 pm | 15 / 10 €
WELTKUNSTZIMMER Düsseldorf
Limited number of seats, entry by reservation only.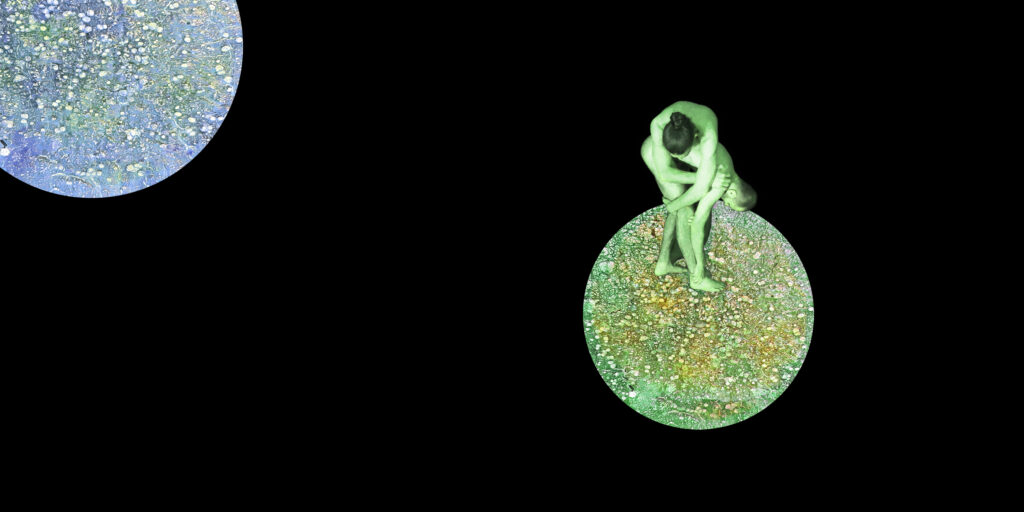 In a forest-like space, Chikako Kaido's new work guides through a dense and concentrated web of scenes, movements and acoustic moments.
Two dancers and a vibraphonist explore the fascination and strength of being exposed and invite you to join them.
WELTKUNSTZIMMER
Ronsdorfer Str. 77a, 40233 Düsseldorf
www.weltkunstzimmer.de
ATTENTION! Limited audience space.
Tickets only with reservierung. Admission only with a mouth-nose-mask.
To reservation –>
With: Vladislav Buravzev, Jascha Viehstädt (dance) and Emilio Gordoa (vibraphone)
Concept, choreography: Chikako Kaido | Dramaturgy: Antonio Stella | Stage design: Ivan Geddert | Costume: Ute Hinrichsmeyer | Guest Performer: Kristin Schuster | Lighting: Emanuel Wittersheim, Alexander Losch | Project management: Jascha Viehstädt (web, graphics), Kristin Schuster
Waldeffekt is supported by:
Cultural Office of the State Capital Düsseldorf
Art Foundation NRW
In cooperation with the WELTKUNSTZIMMER (Hans-Peter-Zimmer Foundation)