Performance, Co-creation, Web & Graphic, Project management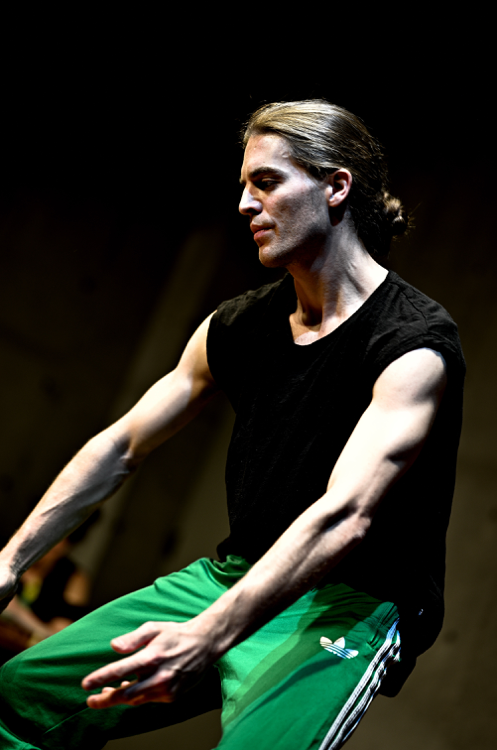 Jascha Viehstädt was born in Hamburg in 1985. After training as a stage dancer in Hamburg, he received his Master's degree in choreography in 2014 at the Hochschulübergreifendes Zentrum Tanz Berlin (HfS Berlin, UdK Berlin). He was trained in contemporary dance, modern, ballet, choreography/composition and improvisation and studied with Wanda Golonka, Ingo Reulecke and Reinhild Hoffmann, among others.
Engagements as a dancer have taken him to the free and experimental scene of Hamburg, Berlin and Düsseldorf as well as to various state and municipal theatres in Germany; he works regularly with Anna Konjetzky (Kammerspiele Munich) and Chikako Kaido (Japan / Düsseldorf). His own works have been shown at Ballhaus Ost Berlin, Kampnagel in Hamburg, Lofft Leipzig, Theater Bremen, Uferstudios Berlin and Theater Heidelberg and toured in Switzerland, Malaysia and the U.S.A. Since 2009 Jascha is also working as choreographer and performer for costa compagnie from Hamburg/ Berlin. There he develops together interdisciplinary extended forms of choreographic work.
His work is characterized by an open approach to intensive, physical states and the search for a clear, formal structure. In a close interaction between choreographic and performing practice, he thus feeds on the fleeting nature of dance through concept, intuition and body.
In 2016/2017 Jascha was awarded the Young Talent Scholarship of the Claussen Simon Foundation in Hamburg. For 2019/20 he was again awarded the Doppelpass Plus scholarship with the costa compagnie and the theatres of Oldenburg and Nürnberg.